A Boutique Bed and Breakfast Hotel
Quintessentially Tubac: Stay Simple.. Stay Authentic..
Tubac Country Inn, a Boutique Bed and Breakfast Accommodation situated right in the heart of Tubac. The finest lodging in the village! A boutique hotel which includes a breakfast offering. Owned and operated by a graduate of the Cornell School of Hotel and Restaurant Administration, with over forty years of operating management, we offer a unique view and experience . We welcome your stay while you discover Tubac and Southern Arizona.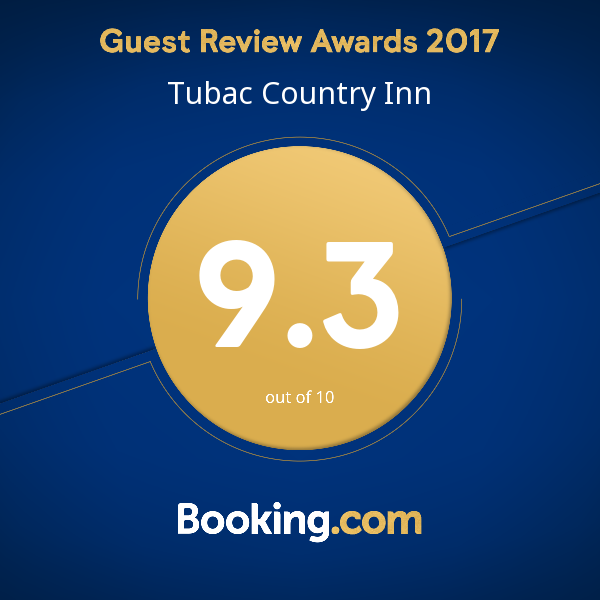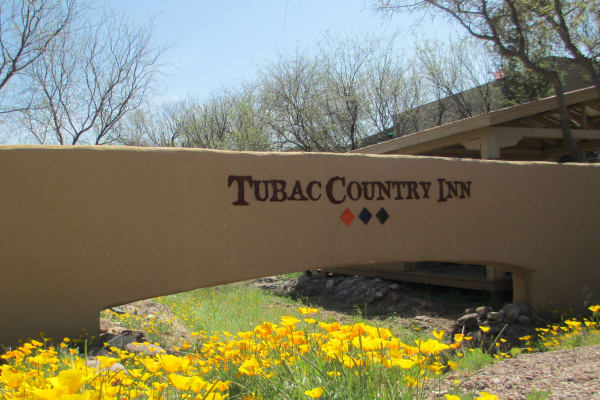 Book Direct With Us
Benefits
Best Price GTD!
Free WiFi
Free Parking
Free Deluxe Continental brought to your door
Keurig Coffees
Local Tips and Insights
Greater Availability
Book Now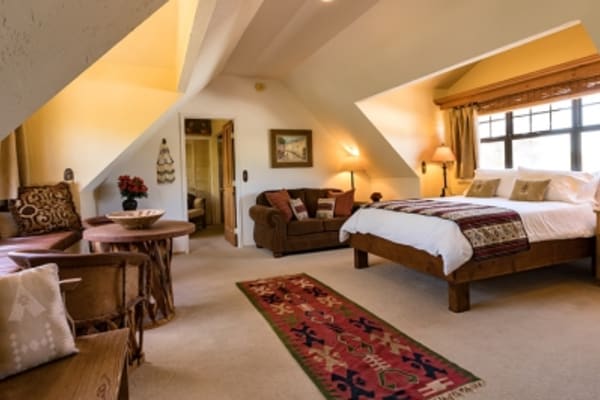 Arizona Highways August Edition 2019
By Kathy Montgomery | Photograph by Paul Markow In the late-afternoon sun, Tubac..
In the late-afternoon sun, Tubac Country Inn glows like butterscotch, making a rich background for the chile ristras hung along its facade and the French doors painted the vibrant blue of Mexican tile.
Along the wash that fronts the long wooden porch, mesquite trees cast speckled shade on blue agaves and towering prickly pear cactuses. Goldfinches hop from branch to branch while the sun makes pinpricks of light on the trees' spindly leaves, illuminating the spines of golden barrel cactuses as pale and yellow as beaten egg yolks. Near the outdoor fireplace, a miniature St. Francis maintains a silent vigil.
Despite being within walking distance of Tubac's shops and restaurants, the setting is remarkably tranquil, the soft burble of a fountain providing a backdrop to the mournful hoo-hoo-hoo of doves and the distant horn of a passing train.
Originally a mix of retail space and apartments, the long, narrow building was, in fact, built to resemble a New Mexico train station. Owners Ivan Drechsler and April Earickson say the facility was converted into Santa Cruz County's first bed and breakfast in 1992.
Today, the property includes five guest rooms and operates more like a boutique hotel, each room stocked with Arbuckles' coffee, a microwave and a refrigerator, although a 1,100-square-foot suite includes a full kitchen. Like at an artists' retreat, a "continental deluxe" breakfast of juice, yogurt, cheese and fresh-baked goods is delivered in a basket to each doorstep every morning.
Drechsler, a graduate of the Cornell University School of Hotel Administration, began his career in hospitality at age 14, working at his father's Washington, D.C., hotel. Earickson studied home, landscape and interior design at Oregon State University and spent her career in food service. Tubac Country Inn offers evidence of how beautifully the couple's backgrounds complement each other, both in marriage and in business.
Drechsler and Earickson looked at properties all over the country before settling on this one in 2005. The rooms are spacious and immaculate, decorated with Earickson's unerring eye, with white linens and pale plaster walls accented with natural wood shelves, gourds and baskets.
Silk flowers, bright cushions and fabrics patterned with Southwestern designs punctuate the rooms with bold colors, complementing the work of artists such as Navajo painter R.C. Gorman and Wisconsin artist Ross Stefan, who spent four years in Tubac in the 1950s. All these elements blend flawlessly, making Tubac Country Inn a feast for the eyes and one of Southern Arizona's sweetest retreats.
Book Now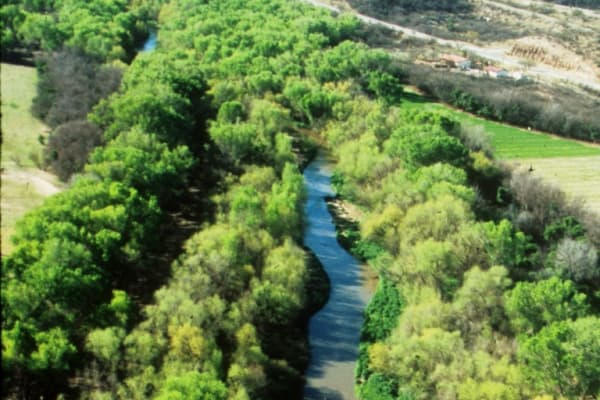 Birding Paradise
Tubac in the middle of it all!
Check out our active birding community by staying up to date on our link to the Hotspot link
Tubac Birding Hotspot
Stay With Us
Each morning we bring to your door a breakfast basket with fresh baked goods, yogurt, and fresh fruit. We deliver at 7:30 am and place the basket outside your door. (It will wait if you are sleeping in! )

Lodge amenities include:
Rooms decorated to mirror the southwest feel of Tubac
Unobstructed views
Free Parking
10 restaurants in walking distance
World Class Art Galleries
State and National Parks
A walking village
Pet Friendly ($25 per reservation)
Sign Up Today
Subscribe to our newsletter and be the first to learn about our seasonal promotions and special deals.
By clicking "Sign Up" I agree to the Terms of Service.
TripAdvisor Reviews
We strive to provide an exceptional level of service for every guest, and are proud to have a 4.5-star rating on TripAdvisor.
View Reviews