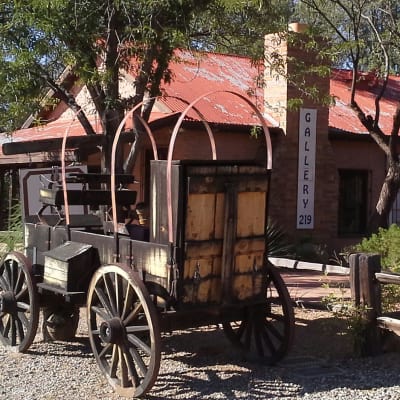 Tubac Arts & Heritage Vacation
Where Art meets History
Tubac Center of the Arts – Celebrating and promoting the arts since 1960.Seasonal Fine Art Exhibitions, Performing Arts, Cultural Series. 520-398-2371
Tubac Presidio State Historic Park – The first Arizona State Park featuring archeological digs, live history presentations and an excellent interpretive timeline museum.520-398-2252
Patagonia Lake State Park – Fishing, birding, boating and swimming at a 3750′ elevation.
Tumacacori National Historical Park – tells the story of the first Europeans who came to southern Arizona and of the native people who lived here then. It is a dramatic story from any perspective: at stake was not only basic survival but hearts and minds. And yet even then, each new day brought birdsong and breakfast to native, priest, settler, and soldier alike. All changed bit by bit as the days unfolded, until a vigorous new culture blending elements from ristras to rosaries was born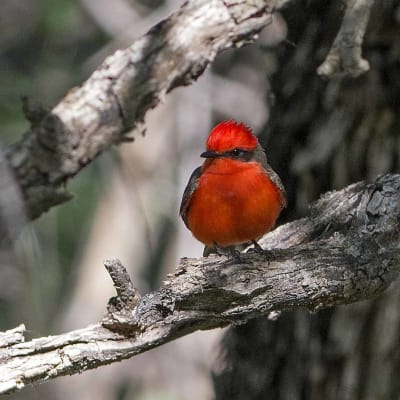 Birding & Hiking
Fred Lawrence Whipple Observatory – Located at the base of Mt. Hopkins in the Santa Rita Mountains, 56 kilometers (35 miles) south of Tucson and just within the boundary of the Coronado National Forest, the Fred Lawrence Whipple Observatory Visitors Center features displays and exhibits on astronomy and astrophysics, natural science, and cultural history. Fred Lawrence Observatory
Patagonia – Sonoita Creek Preserve – In a verdant floodplain valley between the Patagonia and Santa Rita mountains of southeastern Arizona, within the watershed of Sonoita Creek, lies some of the richest of the remaining riparian (streamside) habitat in the region. One of few permanent streams, it provides for a wide array of diverse species from endangered fishes to butterflies and birds. Internationally-known destination for birders. Take a tour of the preserve on Saturdays at 9 AM. Meet at the Visitor Center for an easy 1-2 hour hike (no reservations needed).
Birding the Anza Trail at Tubac – The Juan Bautista de Anza National Historic Trail follows the riparian corridor of the Santa Cruz River alongside Highway I-19. Anza followed the river on his expedition to California, where he founded San Francisco. In Tubac, a wonderful little historical town and current art colony, the trail is easily accessible and very well populated with a great variety of birds.
Buenos Aires National Wildlife Refuge
Visit a landscape of rippling grassland flanked by mountains, and riparian zones rich in bird life. Buenos Aires National Wildlife Refuge provides approximately 118,000 acres of habitat for threatened and endangered plants and animals. The semidesert grassland supports the reintroduction of masked bobwhite quail and pronghorns.
Madera Canyon
With lofty mountain peaks, forested slopes, seasonal streams, and an amazing variety of plants and wildlife, Madera Canyon has become a popular recreational destination. Madera's hiking trails are applauded throughout the Southwest, and vary from paved, handicap-accessible trails and gentle walking paths in the lower canyon, to steep, expert trails leading to the top of 9,453-foot Mt. Wrightson.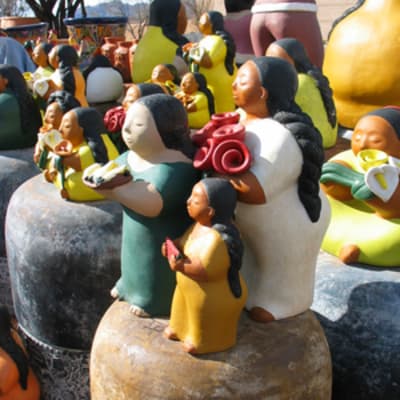 Tubac Vineyard Vacation
Touring Southern Arizona Wine Country – Arizona's vineyards and wineries hold wonderful stories thirsting to be revealed to their visitors. They are the tales of 21st Century pioneers who broke the land and fended off birds, bears, deers, cats and other wild animals to raise their crops. They hold the memories of telephone calls from The White House for more wine. These are stories of lives filled with passion and adventure. They are all waiting for you to explore, see and taste. Wine Country Touring.
And now Tubac has it's own Wine Tasting Room – Featuring the Wines of Flying Leap Vineyards!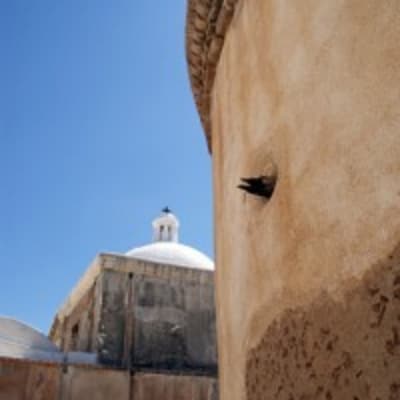 Shopping, Art and Browsing in Tubac
James Culver and Sole Shoes-A Working Leather Studio – offering a selection of handbags, belts, wallets and buckles handmade in Tubac. Sole shoes which shares the gallery offers a wonderful selection of shoes. 398-1841
Tubac Arts and Gifts- Great collection and Peter Chope's work.
Purcell Galleries of Fine Art – Fine Art, originals, prints, etchings, sculpture and jewelry.
Tubac Old World Imports "The Rug Store" – South of Tucson in the famous village and art colony of Tubac is Old World Imports. "The Rug Store" is well known for its extensive collection of fine Oriental rugs and tapestries which are personally selected by the owners, Walter and Patty Wilson. Like Marco Polo, they have traveled extensively to the romantic lands and cities that date back thousands of years. They acquire rugs, antiques and other collectible items for the shop in such faraway places as Samarkand, Bukhara, Khiva, Istanbul, Antalya, Jaipur, Agra, Benares, Fez and Peshawar.
Rogaway's Turquoise Tortoise Gallery – exhibits the best in Representational and Contemporary Painting, Sculpture and Home furnishings.
Karen Newby Gallery & Sculpture Garden
Gallery H Contemporary Art, a must visit
And Much Much More! Visit Tubacaz.com for events and additional information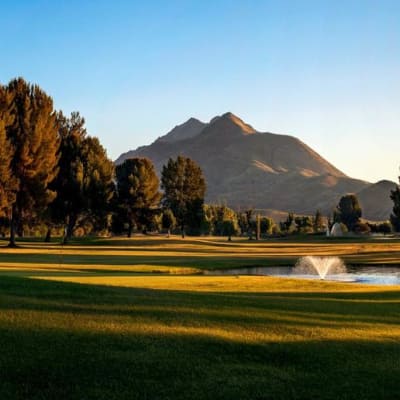 Tubac Golf Vacation
Rio Rico Golf Course – Robert Trent Jones Sr. designed course. PGA Qualifying School, a classic course.520-281-8567
Tubac Golf Course – Red Lawrence designed Golf Course, well kept and challenging for all levels. Other features include a full service Golf Shop and the best practice facilities in the state of Arizona.520-398-2221
Kino Springs Golf Course – This course requires many uphill shots because of its elevation changes. The greens are well manicured. The tree-lined fairways are very narrow. The Santa Cruz River can be seen from the course, but it does not come into play. However, there is a creek and a pond that come into play on two holes. 520 287-8701